Welcome!
Curiosity Trained was created to help pet parents train their animals without fear-based methods and enrich their pet's environment in a species-appropriate way.

Enriching through toys, mental stimulation, and home setup is a few of the boredom-busting tactics that will keep your furry family member well-behaved.
My Story
I am a positive reinforcement based animal trainer, enrichment specialist, and animal behaviorist.
I spent over 12 years training an EXPANSIVE range of exotic animals as a zookeeper; from lizards to primates to cheetahs.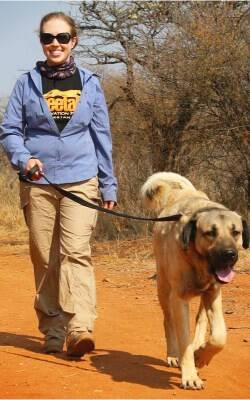 I now work one-on-one with domestic cats and dogs, helping owners solve behavioral issues. This involves showing pet parent's how to clicker train, set up their home to be pet friendly, and ways to keep their pet from getting bored.
Training and enrichment are my passion! Now I'm using those years of knowledge and experience to help you with your cat or dog at home.
Credentials
Continued Learning